CANES offers year round Home Maintenance to seniors residing in their home, condo or apartment
To request this service call:
Quality, Safety, Honesty.
Objective: To Avoid slipping, tripping and falling hazards!
Install grab bars/ banisters/ railings/ smoke detectors
Install or fix curtain rods/ clean windows/ fix screens
Clean eaves troughs/ painting/ move furniture
Door repairs/ locks repair/ window repair
Electrician/ plumber/ fix fences
Remove clutter/ clean garage/ garbage removal
General Maintenance
An Installation fee will be charged for Porcelain or Marble tiles
Who can use this service:
Any senior 55+ living in Etobicoke, Brampton, Malton, Woodbridge and Brampton areas.
How this service works:
CANES staff refers seniors to reliable 'handy-persons' for maintenance work in their home, condo or apartment.
Referrals to students and adults for snow removal and grass cutting or any yard maintenance.
Referrals for qualified trades people including, plumbers, carpenters and electricians etc.
We provide the client with our own certified Maintenance worker that can provide you with a FREE home safety inspection, as well as to assist with any problems (small or large) a client might have.
Call CANES Home Maintenance Staff. 416-743-3892 ext 247, ask for Deborah
We Provide Free Grab Bar Installations!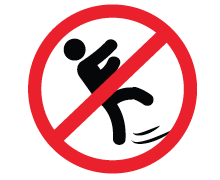 Fee:
Depending on the job, most of our work is charged by the hour.
Clients must pay for own materials, ie. paint, cleaning supplies etc.